M&A activity continues to ramp up among US cannabis cultivators, retailers
M&A activity this year is outpacing the number of deals closed this time last year.
Through March 1, 66 M&A deals have been inked compared with 44 during the same period last year.
Cultivators and retailers continue to be top takeover targets with nearly 30 deals closed this year, according to Viridian data.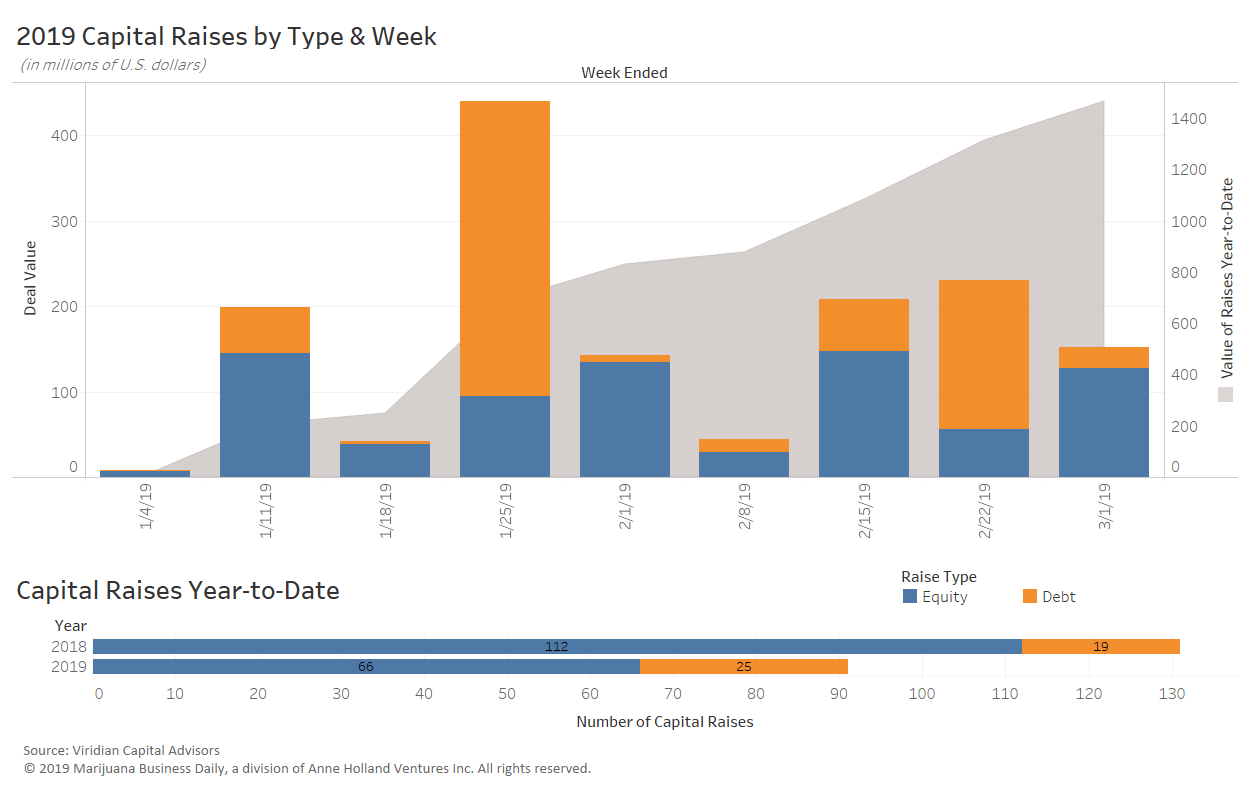 Top capital raises in the past week:
Canopy Rivers (OTC: CNPOF) closed a bought deal financing and private placement, raising 93.5 million Canadian dollars ($69.8 million) – capital the Toronto-based firm said it plans to use to expand its footprint.
Khiron Life Sciences Corp., an integrated medical cannabis company with core operations in Colombia, closed a CA$28.2 million bought deal financing.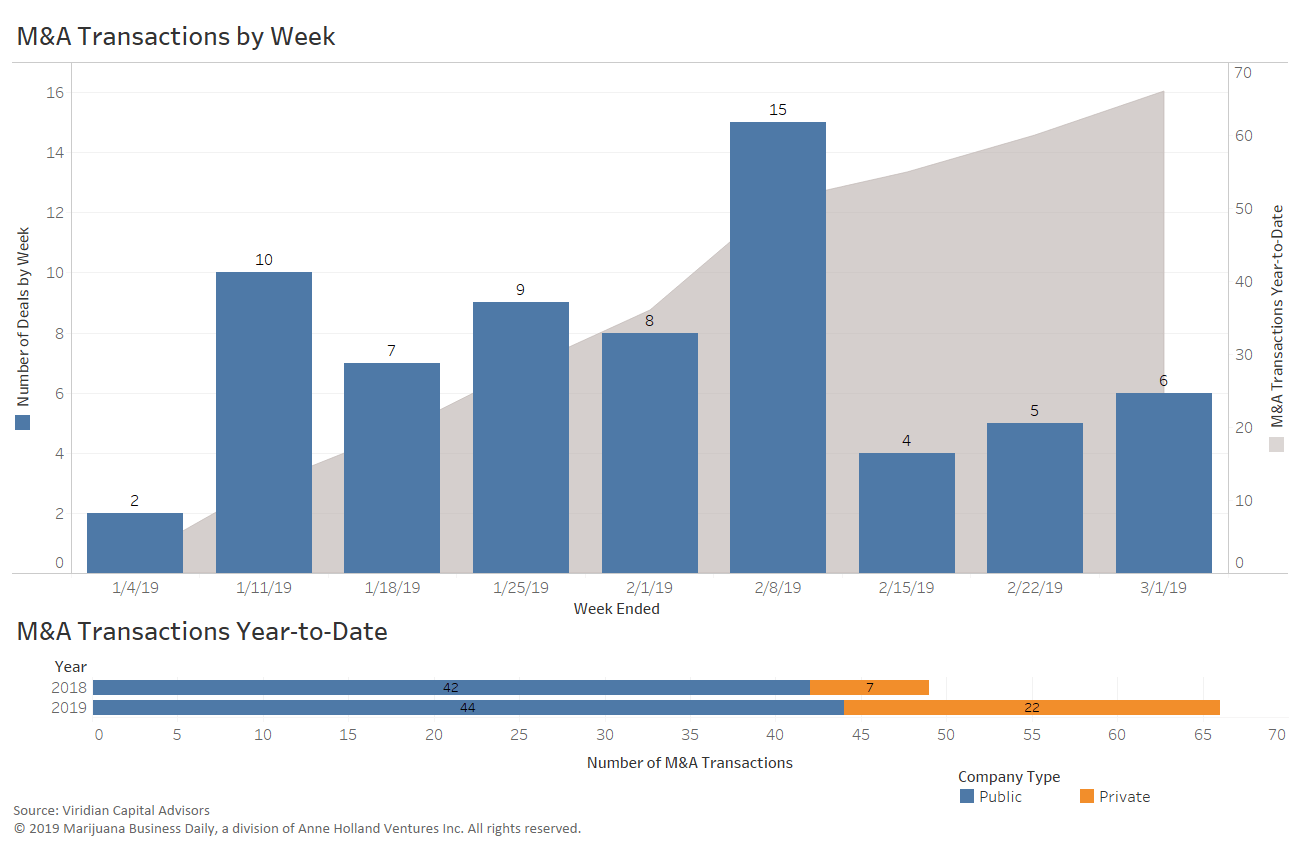 Top M&A deals in the past week:
Cannabis giant Tilray (Nasdaq: TLRY) expanded into the natural foods category with the acquisition of hemp foods company Manitoba Harvest for CA $419 million in cash and stock.
4Front Holdings, a U.S. cannabis retail and brand company based in Phoenix, expanded its national footprint with acquisitions in Arizona and Massachusetts. 4Front acquired Healthy Farms, which has two dispensaries and a cultivation facility in Massachusetts, and PHX Interactive, owner of Greens Goddess in Phoenix, a holder of a vertically integrated license. Financial details of the deals were not disclosed.